Samba in the Streets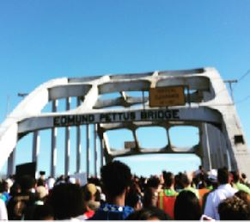 Organization Name: Viver Brasil Dance Company
City: Los Angeles
Program Name: Samba in the Streets
Time of Program: Afternoon
Program Length: 60-90 minutes
Program When Elaborate: Seasonally in Los Angeles and as a tour to Alabama in 2018.
Goal: Project goals from Viver Brasil's (VB) original 2017 EDA grant application were and still are: to grow and generally increase VB's audience both locally and nationally through Samba In the Streets programming. Which included increasing VB's capacity to develop and implement programming that engages audiences through Afro-Brazilian dance and music; relating those art forms to Bahian and American social histories as well as current to issues of social justice that exist in Los Angeles and throughout the African diaspora; to begin training the next generation of leadership within VB that will continue to pass down the knowledge and histories of Afro-Brazilian dance and music. We aim to further develop our veteran company members as educators of Afro-Brazilian dance and music and as lead facilitators in discussions that explicate issues of race and equity among African American communities in the U.S. and the Bloco Afro movement of social justice and equity in Bahia. Touring SITS enables VB to continue refining and expanding its community engagement programs throughout the US, assessing the needs of other African American communities through the development of curriculum and professional development of VB teaching artist. Refining SITS in LA allows VB to better define its partnership at KAOS Network in Leimert Park as a staple program for African American audiences in Los Angeles while developing the program in other Los Angeles locations and around the country. Refining SITS provides opportunity for VB to develop innovative prospects for touring outside the traditional dance touring model, subsequently creating deeper relationships with new dance audiences as a result of increased time commitments. Expanded programming increases the potential for audiences to develop greater understanding and appreciation of the arts as they also experience art making processes.
Time of Year Offered: February to June
Program Description:
Samba in the Streets (SITS) Viver Brasil's (VB) community engagement program, provides free Afro-Brazilian dance, music and song workshops to youth and adults. Throughout the program's life, more than 750 mostly African American participants in Leimert Park, LA and over 10,000 mostly African American Participants across three Alabama counties which include Birmingham, Selma, and Lowndes. All workshops are taught by VB's artistic directors and company members.
SITS is a series of workshops that teaches participants Afro-Brazilian traditional dances (orixa movement from Yoruba mythology, recreated in Brazil); social dances (samba de roda/circle samba); and contemporary carnival dances (samba reggae/samba afro) with their accompanying drum rhythms, culminating in a public procession. Workshops are modeled on Blocos Afro, originating from activists in Bahia's black neighborhoods who introduced hundreds of youths and adults to Afro-Brazilian history through new forms of artistic expression. Participants learn that Blocos Afro formed during Brazil's military dictatorship (1964-1985) to affirm racial equity and exalt blackness via movement and song, which will hopefully empower youth and adult participants to create positive change in their own community.
Number of Participants: Samba in the Streets is open to groups of all sizes. This workshop has had as few as 10 and as many as 100 people who have attended.
Target Audience: Samba in the Streets was developed to service the local community of Leimert Park, a primarily African American community. Throughout the life of Samba in the Streets, it has serviced this community and others in the Leimert Park community and across Alabama. The image in this recipe shows the final event in Selma, a procession over the Edmund Pettus Bridge. Below are specific demographics of the audiences reached during the life of this program. In 2017, Samba in the Streets was refined by offering separate youth and adult classes. VB hosted 24 classes and one culminating event with a total of 350 youth and adults being served in the Leimert Park Community serving 51 unique LA County zip codes, one zip code/participant from Florida and one zip code from France. In 2018, Samba in the Streets also toured three counties in Alabama. VB conducted workshops and included Cooking Samba performances during this residency in Birmingham, Selma, and four Lowndes County communities. 10,000 mainly African American community members experienced the residency. Samba in the Streets Alabama in 2018 served 55 unique zip codes. 41 from Alabama, 1 from North Carolina, 1 from South Carolina, 1 from Georgia, 1 from New York, 1 from Florida, 1 from Mississippi, 1 from Indiana, 1 from Illinois, 1 from Arizona, 1 from California and 4 from Washington. With support from the California Arts Council, VB continued SITS March - June of 2018 at KAOS Network in LA serving over 200 new community members serving 65 unique zip codes, 6 zip codes are from other states including Texas, New Mexico, Washington D.C, Michigan, Iowa, Arizona and Nevada.
Is the program for kids? Samba in the Streets is developed for youth and adults. In 2017, through an Engaging Dance Audiences grant, VB refined the program to offer separate programs for youth and adults.
Private/Public Public
Nature of Audience Engagement: Audiences learn Afro-Brazilian dance, drumming and song during a Samba in the Streets workshop.
Location: Samba in the Streets can take place in any space. In LA, our Samba in the Streets program in partnership with KAOS Network takes part in an outdoor space called the People's Plaza.
How Many Staff: VB's Executive Director supports the overall administration of the program. VB's Artistic Directors Linda Yudin and Luiz Badaro support overall artistic direction, with support of VB company members and teaching artists. In addition, VB's LA SITS Partner, Ben Caldwell of KAOS Network and Alabama SITS Partner Dr. Joan Burroughs support all aspects of the program.
Program Cost: In Los Angeles, the budget for the program ranges from $25-36,000 for a 3-month program with a total of 12 classes and one culmination. Costs for the program includes Artistic Director & Teaching Artist Fees, space rental, instrument and other material fees, marketing, and costume fees.
Marketing for Program: The program reaches already established constituencies in Leimert Park and the greater Los Angeles area as well as new constituencies through marketing of the program through social media including Facebook, Instagram and Twitter, visiting designated neighborhood schools to talk about the program to the student body, well-designed flyers distributed throughout the neighborhood in the malls, restaurants, other cultural institutions in the neighborhood, interviews on specific radio programs and by word of mouth due to the popularity of the program. In addition, we request that community partners send out information about SITS to their communities.
Cost for Program Participants: Samba in the Streets is VB's free community engagement program for all community members.
Attendance To Date: 11,000
Past Iterations: Samba in the Streets has taken place for three consecutive years in Leimert Park in partnership with KAOS Network and as a three-week tour to Birmingham, Selma and Lowndes County, Alabama in partnership with Dr. Joan Burroughs.
What works? Our partners in Los Angeles and Alabama are deeply connected to their communities. In addition to our organizations expertise in Afro-Brazilian dance, music and culture, we trust and rely on the feedback and insights of our partners to make sure our programs are as successful as possible.
What doesn't work? After the first year of the program, we found that having joint classes for youth and adults was not supportive of the retention of community members. In the second year of the program, we refined it to host separate youth and adult classes.
Performances Where Offered: This program has not been offered as a program during a dance performance. VB did host this workshop during our Alabama tour which included performances on days we were not teaching a Samba in the Streets workshop.
Past Research on Program: At this time, we do not submit formal surveys to our audience member but do ask how individuals heard about the program to strengthen our marketing and outreach.
Continuing Program? Viver Brasil's goal is to grow SITS in Los Angeles as an annually free program and to continue to tour throughout the state of Alabama growing relationships made in 2018 and developing new relationships and community partners.
Additional Comments:
This program has shifted our organization's entire outlook on community engagement and how we aim to build relationships with new and existing audience members.
Resources & Links:
N.A
Dance Affinity Groups
Adults
Students
Target Audiences
Primary school students
Secondary school students
General Audiences
Families or kid-friendly
Event Formats
Workshops: for audiences to learn something about the art form or art
Participatory Engagement Methods: involving the audience in activities such as dancing or choreographing
Dance 101
Instruction: watching films, demonstrations
Participation - moving
Online Engagement
In person
Ideas for Working with Young Audiences
In school programs
Out of school programs
Participatory
Social Bonding Aspects
With artists - meeting a choreographer, dancers
With dance experts - professors, critics, etc.