Dance Forum Speakers
Friday, January 6, 2017
9am- 12noon
Trianon Ballroom | 3rd Floor | New York Hilton Midtown
1335 Avenue of the Americas I New York, NY
FREE; Coffee service provided from 8:45am to 10:45am
Welcome & Updates from Dance/USA
Amy Fitterer, Dance/USA
Dance Forum Facilitator
Lisa Mount, Artistic Logistics


PART I

Audience Engagement Snapshot
Holly Bass,
multidisciplinary performance and visual artist
Suzanne Callahan,
Callahan Consulting for the Arts
Julie Sunderland,
Cincinnati Ballet
Dance Touring Snapshot
Andrew Delicata, North American Performing Arts Managers and Agents
Sara Nash, New England Foundation for the Arts
David Wannen, North American Performing Arts Managers and Agents


PART II

Setting the Stage
Kristopher McDowell, KMP Artists
Snapshot A
Amy Russell, Carolina Performing Arts (UNC-Chapel Hill)


Snapshot B
Neil A. Barclay, Contemporary Arts Center

Snapshot C
Charles Santos, TITAS Presents


Lisa Mount refuses to specialize. As the Director of Artistic Logistics she works as a consultant with non profit arts organizations focusing on strategic thinking and organizational advancement. She regularly facilitates dynamic meetings for groups ranging from 20 to 200 participants. Recent and current clients include Theatre Communications Group, the Cleveland Public Theatre, the University of North Carolina School of the Arts, Dance/USA, Childsplay, Pig Iron Theater Company, the New Orleans Jazz and Heritage Festival Foundation, Atlanta Chamber Players, and the Joan Mitchell Foundation. For ten years, she organized the professional development workshops for the Performing Arts Exchange for South Arts. As an independent artist she produces, directs, and appears in contemporary performance work, including the acclaimed community story plays, Headwaters :: Stories From A Goodly Portion Of Beautiful Northeast Georgia, Headwaters: Birth, Death and Places In-Between, and Headwaters: Didja Hear? at the Sautee Nacoochee Center. She recently instigated a new performance project, the Sautee Nacoochee Invitational Ping Pong Tournament, a theatrical sporting event. She toured with the DeLuxe Vaudeville Orchestra as rhythm banjo player from 1994 to 2006, and is now investigating banjo performance through her impromptu band project, Auntie Q and her Wayward Girls. Before embarking on her consulting career in 1997, Lisa served as the Managing Director of 7 Stages theater in Atlanta. She has served as the Board Chair for Alternate ROOTS, the Atlanta Theatre Coalition, and Georgia Shares, a workplace giving campaign. Lisa received the 1996 "Abby" Award from the Atlanta Arts and Business Council for Outstanding Arts Professional, and was named one of the 100 Most Influential Georgians by Georgia Trend Magazine in 2008. In 2009, she was given the first Paula Vaughn Community Arts Lifetime Achievement Award by the Georgia Assembly of Community Arts Agencies. In 2014, she was named to the Nacoochee Honor Roll for outstanding service to the Sautee Nacoochee community.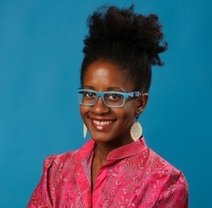 Holly Bass is a multidisciplinary performance and visual artist, writer and director. She creates solo and ensemble performances with professional collaborators as well as public art happenings and socially engaged art with untrained members of the community. Her performance work, which combines dance, theater and writing, has been presented at respected regional theaters and art spaces such as the Kennedy Center, the Smithsonian National Museum of African Art, the Seattle Art Museum, Art Basel Miami Beach (Project Miami Fair) and the South African State Theatre. Her visual art work spans photography, installation, video and performance and can be found in the collections of the Corcoran Gallery of Art and the DC Art Bank, as well as private collections. A Cave Canem fellow, she has published poems in numerous journals and anthologies. She studied modern dance (under Viola Farber) and creative writing at Sarah Lawrence College before earning her Master's from Columbia University's Graduate School of Journalism. As an arts journalist early in her career, she was the first to put the term "hip hop theater" into print in American Theatre magazine. She has received numerous grants from the DC Arts Commission and was one of twenty artists nationwide to receive Future Aesthetics grant from the Ford Foundation/Hip Hop Theater Festival. Since 2014, she has directed a year-round creative writing and performance program for adjudicated youth in DC's Department of Youth Rehabilitation Services.

Suzanne Callahan is founder of Callahan Consulting for the Arts. Since 1996, Callahan's firm has helped artists, arts organizations, and funders realize their vision through planning, fundraising, evaluation, and philanthropic counsel. Her firm manages Dance/USA's Engaging Dance Audiences program, and before that, other funding programs for Creative Capital and Dance/USA. She served in the Dance and Inter-Arts Programs at the NEA and chaired the agency's AIDS Working Group. An author and lecturer, her book Singing Our Praises: Case Studies in the Art of Evaluation, published by APAP, was awarded Outstanding Publication of the Year from the American Evaluation Association. She conceived of and produced Dance/USA's Dance from the Campus to the Real World (and Back Again): A Resource Guide for Artists, Faculty and Students. Both books are used as college texts. Her firm has conducted research studies for the Andrew W. Mellon Foundation and Chicago Community Trust.





Julie Sunderland joined Cincinnati Ballet in 2008 as the coordinator of school and teacher programs, bringing more than 12 years of dance education experience. As the Director of Education Sunderland oversees Cincinnati Ballet's outreach initiatives, reaching more than 80,000 students each year through programs designed for school and teacher, youth and family, as well as adults. She coordinates the creation and implementation of education programming focused on attracting and retaining diverse audiences. In 2012, Sunderland facilitated a partnership with Cincinnati Children's Hospital to create the Ballet Moves program for young dancers with specific needs including Down syndrome and cerebral palsy. In the same year, she administered the launch of CincyDance! In Washington Park, a fully funded, arts education event in which more than 1500 third graders join together and enjoy the opportunity to perform. She was nominated for the 2015 Cincinnati Difference Maker Award and in 2016 was awarded the Social Venture Partners (SVP) Fast Pitch Award for Ballet Moves. Sunderland is a member of the Greater Cincinnati Alliance for Arts Education, and is a certified teaching artist for the National Dance Institute, DANCEFIX, and Pilates instruction.
Andrew Delicata
is the President of KMP Artists. He joined KMP at the partner level in 2008. Andrew has nearly twenty years of marketing experience (qualitative, quantitative and communications), with an emphasis on arts marketing and small business management since joining KMP. Andrew plays an active role in the sales process from start to finish. He also manages the back office including contracts and budgets. Andrew has produced, facilitated, planned and delivered hundreds of events worldwide. He is also the in-house guru for processing non-immigrant working visas, having successfully filed dozens of P- and O- U.S. visas.
Delicata's early career includes several marketing roles. At the Blue Cross Blue Shield Association, he worked as a Brand and Marketing Consultant; at Lieberman Research Worldwide, he developed market surveys for entertainment corporations; prior to that, he worked with the City of Chicago and non-profit organizations, often conducting qualitative research to improve the lives of Chicagoans. He earned a Masters in Business Administration from the University of Chicago, which is also his undergraduate alma mater. Andrew is a current member of the board for the North American Performing Arts Managers and Agents.
Sara C. Nash is the Program Director for Dance at the New England Foundation for the Arts. Prior to joining NEFA in 2011, Sara managed the USArtists International grant program at Mid Atlantic Arts Foundation and worked as Senior Producer at Dance Theater Workshop (New York Live Arts), where she oversaw the international program The Suitcase Fund and developed residency programs for commissioned artists. Sara has worked at Tanec Praha, an international contemporary dance festival in Prague, and at the British Council in London. She has served as a moderator, speaker, and panelist for a variety of organizations and conferences including the Alliance of Artists Communities, The Boston Foundation, The Japan Foundation, MANCC, and the National Performance Network, among others.





David Wannen, singer, actor, and Executive Director of New York Gilbert & Sullivan Players, is thrilled to lead NAPAMA as president. David graduated from The Eastman School of Music in Vocal Performance. His early professional career included four seasons with Ohio Light Opera and national tours of "Beauty and the Beast" and "Camelot" with the late Robert Goulet. David was honored with a nomination for Best Featured Actor in a Musical by The Philadelphia Inquirer for his work as Lancelot in "Camelot" with Media Theater. Since 2004, audiences on both coasts and everywhere in between have seen David perform with NYGASP as The Pirate King ("The Pirates of Penzance") and in the title role in "The Mikado". In 2005 David received a post-baccalaureate in Business from Columbia University, accepted an offer to join NYGASP's management, and became full-time in 2007. David led the initiative to bring national booking representation in-house, and since 2007-2008 David has been the sole official representative of the company in the touring market. His other responsibilities include fundraising, marketing, board development and strategic planning. As a NAPAMA Board member, David authored the 2016 and 2013 Performing Arts Market Studies and served as VP Membership from 2012-2015, a period that saw over 100% growth in NAPAMA active members. He lives in Dutchess County, NY with his wife Jamé and their three children, Olivia, Sam and Cole.


Kristopher McDowell

is the Founder and CEO of KMP Artists. He spends much of his time traveling to discover new opportunities for international cultural exchange with an emphasis on performing arts in Asia Pacific and North America. He is also a Partner and Co-Founder of KMP China; KMP Latin; and MyKA

~ Your Cultural Connection to Southeast Asia

.

McDowell began his career at seven years old as a performing artist working in musical theatre, contemporary dance and in his early twenties released a solo album and became a well known artist within the cabaret community in New York City. Since 2004, McDowell has served the live performing arts industry as a talent manager, producer and arts consultant for artists, performing arts companies, music and dance festivals, as well as concert events. Prior to starting KMP, he served as a programming director for a non-profit music series for six years in California. Mr. McDowell has promoted or produced nearly a thousand performing arts events worldwide.

Additionally, McDowell is an experienced instructor in performance and arts management. For over four years Kristopher was a faculty member of the American Musical and Dramatic Academy Los Angeles (Bachelor of Fine Arts Program); and he continues to present workshops and lectures at festivals and conferences around the globe. Among his many valued affiliations with leading arts organizations around the globe, McDowell is a member in good standing of Dance USA; World Dance Alliance; International Consortium for Advancement in Choreography; International Association of Blacks in Dance (IABD); International Society for Performing Arts (ISPA); Western Arts Alliance (WAA); Association of Performing Arts Presenters (APAP); North American Performing Arts Managers and Agents (NAPAMA); and Americans for the Arts. McDowell also serves on the Board of Trustees for Dance USA as the Council Chair for Agents & Artist Representatives. He is also on the Advisory Board of Dallas Chamber Symphony.

In his early career, McDowell trained as a dancer in the scholarship program at Broadway Dance Center New York City and studied musical theater and dance at the American Music and Dramatic Academy (NYC campus). He then received his formal education at Empire State College and Fordham University at Lincoln Center.
Neil A. Barclay has served as Director and CEO of the Contemporary Arts Center in New Orleans, LA since his appointment in May 2013. Before joining the CAC, Barclay was a senior consultant with Arts Consulting Group, the nation's leading provider of executive consultancy services for the cultural sector. A consultant and practitioner with three decades of professional experience, Barclay has been a leading national presenter of contemporary performing arts, an advisor on cultural development to one of the largest municipalities in the U.S., and the founding director of a major multidisciplinary arts center. Barclay has served as a panelist for the National Endowment for the Arts and recently completed his tenure as an advisor for the New England Foundation for the Arts' National Dance Project. In June of 2014, Barclay was voted to the board of directors of South Arts where he currently serves as a member of its executive committee. He is a member of the College of Communications and Fine Arts Advisory Board at Loyola Marymount University, Los Angeles, where he received both his baccalaureate and law degrees.
Amy Russell
joined Carolina Performing Arts (CPA) as the Director of Programming in 2014, curating a multi-disciplinary season of 40+ performances, engaging artists in unique fellowships across campus, and maintaining CPA's global artistic relationships. Amy has played a lead role in developing the vision for CPA's newest venue, a black bo
x theater and studio space dedicated to installations and other immersive experiences, scheduled to open in the fall of 2017. Prior to joining CPA, Amy oversaw programming for the North Carolina Symphony, and served as Executive Producer of their radio broadcast series. A lifelong student of music, she holds a degree in performance from the University of North Carolina at Chapel Hill.
Charles Santos
is Executive Director/Artistic Director of TITAS Presents, a 34-year old arts organization responsible for bringing to Dallas many of the world's most important dance and music artists. He has had an extensive career in the performing arts field as a presenter, performer and producer. He danced professionally before becoming a producer/presenter. Charles began his producing career in Austin, TX by creating the award-winning Austin Festival of Dance, considered for a decade as the most significant dance event in Austin. He moved to New York in 1995 as the Managing Director for Eos Orchestra where he produced concerts at New York's Lincoln Center, 3 CD's and published 2 associated books. He continued his career as the Producing Director for Dancers Responding to AIDS (DRA) a program of Broadway Cares/Equity Fights AIDS. At DRA and Broadway Cares he produced events with such luminaries as Mikhail Baryshnikov, Bill T. Jones, Mark Morris, Glen Close, Bebe Neuwirth, Jennifer Holliday, Twyla Tharp and Merce Cunningham, as well as developing a highly successful national grass-roots events with thousands of dance students from across the country. Before coming to Dallas for TITAS Presents in October 2001, for two years he was the Managing Director/Associate Producer for the Lower Manhattan Cultural Council at New York's World Trade Center. There he produced the highly acclaimed Evening Stars series at the World Trade Center, as well as facilitating an artist residency program and a re-granting program for the state of New York.

Since taking over TITAS Presents, he has expanded the range and depth of artists TITAS Presents brings to Dallas, as well as establishing a reputation for excellence in producing festivals and creating cultural collaborative projects. Always pushing the envelope, he brings some of the world's most intriguing artists to Dallas. Artists such as Philip Glass, Twyla Tharp, Ravi Shankar, ABT, Mark Morris, France's Lyon Opera Ballet, Japan's Kodo Drummers and Portugal's Mariza. Now in a partnership with Dallas' AT&T Performing Arts Center, TITAS Presents, and the arts in Dallas, is experiencing new levels of success and cultural collaboration. Charles, with an international reputation for excellence, has established TITAS as a major dance presenter and as a catalyst for cultural collaborations.