2016 Dance Forum | Speaker Biographies
Friday, January 15, 2016
9am- 12noon
Trianon Ballroom | 3rd Floor | New York Hilton Midtown
1335 Avenue of the Americas I New York, NY
FREE

Dance Forum Facilitator

Karina Mangu-Ward, EmcArts
Setting the Stage
Kristopher McDowell, KMP Artists
Snapshot 2

Stephen Clapp, Dance Metro DC
Sarah Beth Oppenheim,

Heart Stück Bernie


Carla Perlo, Dance Place

Snapshot 3




June Christensen

,

Society for the Performing Arts


Ilter Ibrahimof

, Sunny Artist Management


Linda Shelton

, The Joyce Theater


Daniil Simkin

, Choreographer and Dancer

Snapshot 4




Susan E. Anderson

, Department of Theatre and Dance,

University of South Carolina




Thaddeus Davis

, Wideman/Davis Dance


Tanya Wideman-Davis

, Wideman/Davis Dance



Karina Mangu-Ward
shepherds new programs at EmcArts from concept to delivery, working in close collaboration with the President, Managing Director, and other key team members to build the program strategy, develop the design, and plan for implementation. Her current portfolio includes Activating Innovation, the Community Innovation Labs, and virtual learning programs. Previous projects include ArtsFwd.org and the National Innovation Summit for Arts & Culture.

Karina first learned about EmcArts while she was part of a team from HERE that participated in the Innovation Lab for Performing Arts. While Karina enjoyed working in an arts organization, she increasingly wanted a more bird's-eye view of the entire arts system. EmcArts gives her that opportunity. Fascinated by the possibilities of using media as a tool for field-wide learning, she came to EmcArts in 2011 as a part-time online producer, but soon joined the team full-time to oversee the interactive ArtsFwd platform. Karina also worked previously as the Director of Activating Innovation, where she shaped an agenda to use media and storytelling to foster field-wide learning around innovation and adaptive change.

With the help of EmcArts' communications staff, Karina connects with arts leaders and community stakeholders — beyond the reach of EmcArts programs — to include them in strategic initiatives and involve them in wider dialogue about innovation, arts integration, and systems change. Drawing on her media experience at HERE and her own work as a documentary filmmaker, she creates a dynamic approach to community building.

Karina brings her creativity, fearless experimentation and natural systems thinking to all her programmatic work at EmcArts. She has an MFA in Theater Management and Producing from Columbia University.
Kristopher McDowell is the Founder & CEO of KMP Artists. He spends much of his time traveling to discover new opportunities for International cultural exchange with an emphasis on performing arts in Asia Pacific and North America.

McDowell began his career at seven years old as a performing artist working in musical theatre, contemporary dance and in his early twenties released a solo album and became a well known artist within the cabaret community in New York City. Since 2004 McDowell has served the live performing arts industry as a talent manager, producer and arts consultant for artists, performing arts companies, music and dance festivals as well as concert events. Prior to starting KMP he served as a programming director for a non-profit music series for six years in California. Mr. McDowell has promoted or produced nearly a thousand performing arts events worldwide.

Additionally, McDowell is an experienced instructor in performance and arts management. For over four years Kristopher was a faculty member of the American Musical and Dramatic Academy Los Angeles (Bachelor of Fine Arts Program); and he continues to present workshops and lectures at festivals and conferences around the Globe. Among his many valued affiliations with leading arts organizations around the globe, McDowell is a member in good standing of the International Society for Performing Arts; Western Arts Alliance; Association of Performing Arts Presenters; North American Performing Arts Managers and Agents; and Americans for the Arts. McDowell also serves on the Board of Trustees for Dance USA as the Council Chair for Agents & Artist Representatives.

In his early career, McDowell trained as a dancer in the scholarship program at Broadway Dance Center New York City and studied musical theater and dance at the American Music and Dramatic Academy (NYC campus). He then received his formal education at Empire State College and Fordham University at Lincoln Center.
A 2015 City Center Fellowship recipient, Kyle Abraham is a 2013 MacArthur Fellow and Artistic Director of Abraham.In.Motion. Previous awards include being named a 2012 United States Artist Ford Fellow, a Creative Capital grantee, and receiving a 2012 Jacob's Pillow Dance Award. In 2010, Abraham received a prestigious Bessie Award for Outstanding Performance in Dance for his work in The Radio Show and a Princess Grace Award for Choreography in 2010. The previous year, he was selected as one of Dance Magazine's 25 To Watch for 2009.
In 2011, OUT Magazine labeled Abraham as the "best and brightest creative talent to emerge in New York City in the age of Obama."
Camille A. Brown, Founder and Artistic Director of Camille A. Brown & Dancers (CABD), is a prolific choreographer who has achieved multiple accolades and awards for her daring works. She is a Bessie Award Winner (Mr. TOL E. RAncE), 2015 USA Jay Franke & David Herro Fellow, 2015 Doris Duke Artist Award recipient, 2015 TED Fellow, two-time Princess Grace Award recipient, two-time recipient of NEFA's National Dance Project: Production Grant, and was nominated for the 2015 Lucille Lortel "Outstanding Choreographer" Award (Fortress of Solitude). She is a 2015 MAP Fund Grantee, a 2015 Engaging Dance Audiences Grantee, a 2014 Joyce Award with DANCECleveland, and a Jerome Foundation 50th Anniversary Grantee, just to name a few.

Informed by her music background as a clarinetist, she makes a personal claim on history through the lens of a modern Black female perspective and she leads her dancers through excavations of ancestral stories, both timeless and traditional. CABD embodies a strong narrative through theatricality and the aesthetics of Modern, Hip Hop, African, Ballet, and Tap, which illustrate stories that connect history with contemporary culture.

In addition to performing, Ms. Brown and CABD strive to instill cultural curiosity, introspection and reflection in its audiences by providing outreach activities to students, young adults and incarcerated women from local communities in NYC and across the country. In 2014, Ms. Brown also founded two initiatives: The Gathering, an annual open forum for intergenerational Black female artists to advocate for greater cultural equity and acknowledgement in the contemporary dance world; and BLACK GIRL SPECTRUM, a multi-faceted community engagement initiative that seeks to amplify the cultural and creative empowerment of Black girls and women through dance, dialogue, and popular education tools. Ms. Brown was featured on the August 2015 cover of Dance Teacher Magazine and Co-Directed (with Moncell Durden) a new program at The Jacob's Pillow School, Social Dances: Jazz to Hip-Hop.

From 2001-2007, Ms. Brown was a member of Ronald K. Brown's Evidence, A Dance Company, and was a guest artist with Rennie Harris' Puremovement, and Alvin Ailey American Dance Theater (2008 and 2011). She has commissioned works for Alvin Ailey American Dance Theater, Philadanco!, Urban Bush Women, Complexions, Ailey II, Ballet Memphis, and Hubbard Street II, among others. Her theater credits include: Choreographer of A Streetcar Named Desire (2012), Fortress of Solitude (The Public Theater), Stagger Lee (DTC), Katori Hall's BLOOD QUILT (Arena Stage), Cabin in the Sky (NY City Center's Encores!), Jonathan Larson's tick, tick…BOOM! (NY City Center's Encores!) starring Lin-Manuel Miranda, Shakespeare's The Winter's Tale (Regional), Marcus Gardley's The BOX: A Black Comedy, and GALOIS at the New Ohio Theatre. This summer, Ms. Brown will perform as a guest artist in the world premiere of And Still You Must Swing with tap artists Dormeshia Sumbry-Edwards, Derick K. Grant, and Jason Samuels Smith at Jacob's Pillow.
Currently, Ms. Brown is developing a new piece with the working title "ink." The concept for "ink" seeks to use lyricism as its fabric to de-code "Illmatic" by the Queens-born hip-hop icon Nas, as well as the music of KRS 1 and Lauryn Hill, and engage audiences around the topics of race, politics, gender and cultural identity.
Stephen Clapp is a dance and theater artist, choreographer, composer, arts educator, activist and writer. He is a Founding Co-Artistic Director of Dance Box Theater (with Laura Schandelmeier), with whom he has co-created and performed in eight original full-evening dance theater works, toured regionally and internationally, and received commissions from the Creative Communities Fund of the Community Foundation for the National Capital Region and the John F. Kennedy Center for the Performing Arts. Clapp is a certified Arts Integration Specialist, has facilitated arts-based racial equity trainings for artists and communities across the Southeast US, and has received multiple awards from the Maryland State Arts Council and the Prince George's County Arts and Humanities Council for Individual Artistry. Prior to co-founding Dance Box Theater with Schandelmeier, Clapp performed and toured with the ClancyWorks Dance Company, CatScratch Theater, Kinding Sindaw and was a founding member of the Boston-based ensemble, The Other Theatre. Clapp served as grants manager for Dance Place in Washington, DC from 2003-2012, serving as Regional Desk for the National Performance Network from 2010-2012. He currently serves as the Director of Dance Metro DC, a regional service organization for dance in the DC area, which aims to strengthen the field of dance and works towards making the conditions possible for professionals in dance to thrive in our region. In 2014 he earned a Master of Fine Arts degree in Performance and Choreography from the George Washington University and premiered his latest work, "Windswept," an evening-length interdisciplinary solo performance work that examined the relationship between capitalism and climate change.
Sarah Beth Oppenheim hails from the Wild, Wild West, where she had trouble cutting on the dotted black line, so she read Steinbeck and became a modern dancer instead. She graduated from SUNY Purchase and founded her first dance company in Berlin. Ever since, she has created big movement for small spaces with a good view of a crescent moon. She used to clean house for a stripper who tipped very well, she once met Baryshnikov with kale in her incisors, and she danced on a Noah Baumbach film set before landing in the middle of the country's worst traffic. In Washington, DC, she has lovingly driven to rehearsals for Stephanie Miracle, Tzveta Kassabova, Sharon Mansur, Robin Neveu Brown, and Colette Krogol & Matthew Reeve's Orange Grove Dance. Oppenheim is currently pursuing her MFA at the University of Maryland while serving as Associate Director of Greater Washington Dance Center. Her company Heart Stück Bernie is usually found performing in something like a stairwell, while pushing play on something like a boom box. But the company recently made its proscenium debut at Dance Place as a 2015 award recipient of Dance Metro DC's Choreographers' Commission program. More stairwells and stages to come.
Carla Perlo has made a lifetime commitment to the fields of dance, youth education and community revitalization through the arts. She is co-founder, visionary leader, and co-director of Dance Place, as well as a faculty member and artist-in-residence.
Ms. Perlo has served on grants panels for the National Endowment for the Arts, Mid-Atlantic Arts Foundation, New England Foundation for the Arts, Massachusetts Arts Council, DC Commission on the Arts and Humanities and the Maryland State Arts Council. She served on the selection committee for the U.S. Department of State's DanceMotion USA international tour and currently is a lead curator for the National Performance Network's Performing Americas international exchange program. Ms. Perlo served as the national coordinator for DanceAfrica America from 1990-1994 and program consultant for the Brooklyn Academy of Music's "Ignite" youth initiative in 2012.
June Christensen was named Chief Executive Officer of Society for the Performing Arts (SPA) in October 2007. She has been in the performing arts industry for nearly three decades, with more than 25 of those years dedicated to SPA. Prior to becoming Executive Director, Christensen served as Director of Programming and Operations—managing and directing all aspects of production and behind-the-scenes operations for SPA events. In addition to the production and operational responsibilities, she has been curating SPA's seasons of events since October 2005. Her current role as CEO involves programming, fundraising, board cultivation and development, and strategic planning. Her expertise in artist relations has helped to develop long-term relationships with performers and agents all over the world.
Christensen was instrumental in developing SPA's education and outreach component. Over the years, she has played an essential role in growing the organization's outreach efforts in the greater Houston area, as well as developing a number of community partnerships with such organizations as Neighborhood Centers Inc., Legacy Community Health Centers and Space Center Houston, as well as fostering SPA's long-running relationship with the Evelyn Rubenstein Jewish Community Center.
Christensen is a member of the Association of Performing Arts Presenters (APAP), Dance USA, Southwest Performing Arts Presenters, the Western Arts Alliance, and the Broadway League. She currently serves on the Houston Theater District Board and Friends of the High School for the Performing and Visual Arts Board.
Since its inception, SPA has presented more than 1,000 performances of the world's finest music, dance, and theater events, and has sought to provide a variety of learning experiences for adults and children through master classes, lectures and special student performances. The organization also works to build relationships between the performing arts and other interests within the greater Houston area and throughout the state of Texas.
Ilter Ibrahimof, a native of Istanbul Turkey, has been in North America since 1998. He first arrived to pursue studies at Emerson College in Boston, graduating in 2001 with B.A. in Theatre Studies with a focus in dance. His career then took him to New York City where he first worked at World Arts Inc. for three years before starting his own agency, Sunny Artist Management Inc., in 2004. In November 2008, Ilter took the decision to move to Canada. He currently lives in Toronto.
Today he remains the active director of Sunny Artist Management Inc., booking, consulting and producing for Canadian and international dance companies, with an on-going producing partnership with The Joyce Theater in NYC. In addition, Ilter has found himself taking on more curatorial roles, including as an Artistic Advisor for the Fall for Dance Festival New York City Center in 2013 & 2014, and the curator of OFF the EDGE festival at the Rialto Center in Atlanta. Ilter has launched the Canadian edition of Fall for Dance festival at Sony Centre in Toronto – Fall for Dance North – which had the inaugural festival from September 29- October 1, 2015.
Linda Shelton is Executive Director of The Joyce Theater, a position she has held since 1993, and a Trustee of The Joyce Theater Foundation. Prior to this, she served as General Manager of The Joffrey Ballet. Before The Joffrey, she managed tours for the Bolshoi Ballet, Bolshoi Ballet Academy, Moscow Virtuosi, Sankai Juku, and worked with Philip Glass productions. From 1982 – 1988, she held various management positions at The Twyla Tharp Dance Foundation. Ms. Shelton began her work in the dance field as an intern at the New York State Council on the Arts, Dance Program. She holds a B.A. degree in Dance from New York University and has completed work towards her M.A. in Arts Administration, also at New York University.

Ms. Shelton is an adjunct professor in the graduate program of Arts Administration at New York University and has also taught at Marymount Manhattan College. She has served on panels for the National Endowment for the Arts, the New England Foundation for the Arts' National Dance Project, American Masters: Dance, Massachusetts Cultural Council, the Toyota Choreography Award in Tokyo, and the Benois de le danse in Moscow. In 1999, Ms. Shelton was appointed Chevalier of France's Order of Arts and Letters for her contribution to furthering the arts. In 2004, she was recipient of The Documents of Dance Award given by The Dance Library of Israel. With her leadership, The Joyce Theater received the Lower Manhattan Cultural Council's Liberty Award in 2011.
Ms. Shelton currently sits on two prominent dance boards, Dance/USA and Dance/NYC. She was a trustee for Dance/USA from 1996 to 2006, served as chair from 2000-2002, and also chaired its National Roundtable. In 2013, Ms. Shelton became a Tony Award nominator for The Broadway League.
Daniil Simkin
was born in 1987 in Novosibirsk,Russia, to ballet dancers Dmitrij Simkin and Olga Aleksandrova. Starting to perform at the age of six and often dancing alongside his father in Germany, Daniil gained early stage experience and began his professional training under the direction of his mother at the age of nine.While training with his mother privately for 10 years, he competed in various international ballet competitions and performed in many galas around the world. His achievements include awards such as the Grand Prix in Helsinki IBC 2004 and Vienna 2004 and Gold medals in both Varna 2004 and in the senior category of the 2006 USA IBC, among others.
In 2006 he joined the ballet of the Vienna State Opera as a demi-soloist and performed various soloist and principal parts in the company repertoire. At the same time he performed guest roles with other companies such as Basilio in 'Don Quixote', Solor in 'La Bayadere', and the Rose in Fokine's 'La Spectre de la Rose'.
He joined American Ballet Theatre in New York City in 2008 as a soloist and was promoted to Principal in 2012. Since joining ABT, he has toured internationally and performed with the company at the Metropolitan Opera House at Lincoln Center and at many other venues around the world. His vast repertoire of principal roles with the company include Basilio in 'Don Quixote', Prince Siegfried in Swan Lake, Franz in 'Coppelia', Prince Desiree in Sleeping Beauty, the son in Balanchine's 'The Prodigal Son', the Prince in Alexei Ratmansky's production of 'Nutcracker', the Boy with Matted Hair in Tudor's 'Shadowplay', the leads in Balanchine's 'Theme and Variations' and 'Tschaikovsky Pas de Deux', the Ballet Dancer in Ratmasky's 'The Bright Stream' and many others
He continues to be one of the most in-demand guest artists around the world.
Susan E. Anderson began her career in Monterey, California and credits her teacher, Madame Olga Ziceva from Russia's Kirov Ballet, with her ballet training. She continued her dance studies at the San Francisco Ballet as a scholarship student. She received her MFA from the University of California at Irvine under the legendary choreographer Eugene Loring. Her professional dance career was with Ballet Celeste of San Francisco, Los Angeles Dance Theatre, and Moving South. Professor Anderson is the founding director of the USC Dance Company, USC Dance Conservatory, and South Carolina Summer Dance Conservatory, which hosts international students and world renowned faculty and choreographers.
Under her Directorship the dance program recently implemented the BA major in Dance which is currently 40 majors strong. The BA degree track in Performance /Choreography, which began in 2004, has concentrations in Ballet or Contemporary Dance. In Fall 2006 the dance program began the BA degree in Dance Education, a K-12 Teacher Certification program in partnership with the College of Education. The dance program now has more than 60 course offerings and approximately 3,000 students enrolled each year taking dance courses.
Some of Susan Anderson's professional artistic works include the creation of 105 ballets such as Scheherazade, Ondine, Taming of the Shrew, Plant Dance with artist Blue Sky, The Firebird, Phantom of the Night, Crown Jewels, Sylvia, Carnival of the Animals, Pleasures of Paris, Don Quixote, and The Young Man and Death. She has choreographed and taught master classes for Gus Giordano Dance Company in Chicago, the University of California, University of Buffalo, University of Georgia, Several Dancers Core in Atlanta, Murray State, Knoxville Dance Theatre, Loyola University, Inco Ballet in Colombia, South America and Stadtische Opera in Gera, Germany.
In 2009, Susan was named the Michael J. Mungo Distinguished Professor of the Year and Governor's Professor of the Year. In 2011, Susan was named SC Professor of the Year by the Carnegie Foundation.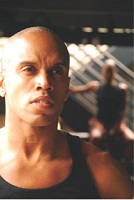 Thaddeus Davis is the Co-Artistic Director of Wideman/Davis Dance and is currently on faculty as an Assistant Professor at The University of South Carolina. Davis' professional performance experience includes work with the following companies: Donald Byrd/The Group (1998-2002), Creative Assistant to Donald Byrd (2000-02), Dance Theater of Harlem (1994-98), Complexions Contemporary Ballet (1995-2005), Fugate/Bahiri Ballet NY Dance Galaxy (2000-02), Indianapolis Ballet (1991-93), Fukuoka City Ballet (1995), and Atlanta Dance Theater (1988). Davis has received multiple honors and grants for his work including: 2013 Map Fund Grant to support the research and development of their current project Ruptured Silence: Racist Signs and Symbol, Jerome Robins New Essential Works Grant (2011), University of South Carolina Arts Institute, Interdisciplinary Collaboration: Reading/Dance Collaboration. Balance: Homelessness Project (2009), Canvas: The Master Class (2010), Cultural Envoy to Portugal, U.S. State Department (2007), Highlight of the Arts Season, Commercial Appeal, Memphis (2006), Winner of The New American Talent Choreographers Competition, Ballet Austin (2005), Choo San Goh Award for Choreography (2004), Dance Magazine's "25 to Watch" (2002), Best Premiere of the Season, Dance Europe, Once Before, Twice After (2002-03), New York Times Top ten dance Highlight of the season, Once Before, Twice After (2002) calling it "reassuring evidence of New York dance's promising future." Butler University, 50 under 50 (2004).Davis earned a Bachelor of Fine Arts from Butler University in 1993 and his Master of Fine Arts from Hollins University/ADF in 2011.
Tanya Wideman-Davis is Co-Artistic Director of Wideman/Davis Dance and is currently on faculty as an Assistant Professor at The University of South Carolina. Tanya has had an extensive and exciting career as a dancer, choreographer and teacher. She completed her Master of Fine Arts from Hollins University/ADF (2012).
Wideman-Davis received International acclaim and was given the honor of "Best Female Dancer of 2001-2002" by Dance Europe magazine. She has been noted by New York Dance Fax as "distinctive for the power of her secure pointe work and her personality."
As a dancer Wideman-Davis has worked with the following companies: Dance Theater of Harlem (Principal Dancer), Cleveland San Jose Ballet (Guest Artist), Joffrey Ballet of Chicago, Complexions Contemporary Ballet, Donald Byrd: The Group (Guest Artist), Fugate/Bahiri Ballet NY, Alonzo King Lines Ballet, Spectrum Dance Theater, Ballet Memphis (Guest Artist), and Quorum Ballet Portugal (Guest Artist). In addition she has taught as a guest artist at the University of North Carolina School of the Arts, Allen University, Mississippi School of the Arts, University of Wisconsin Peck School of the Arts, Milwaukee Ballet, University of Iowa, Steps on Broadway, Goucher College, National Ballet Dominicana (Dominican Republic), Center of Creative Arts, Spectrum Dance Theater, Auburn University, and Arizona State University.
Tanya and Thaddeus Davis began Wideman/Davis Dance in 2003 and continue to create work together to date. They have collaborated in the creation of the following works: past-carry-forward for Dance Theatre of Harlem, CANE (in collaboration with Thomas DeFrantz/SLIPPAGE), Etta and James, Balance, Voypas, Bosket Affair, Bends of Life, Based on Images, Fragmentation, Rock and My Soul, Dance and Community, We Hold These Truths..., and Ruptured Silence: Racist Symbols and Signs. In addition she has created numerous works for the University of South Carolina Dance Company. Tanya has assisted Thaddeus in both the creation of new works and restaging existing works for Ballet Memphis, Phrenic New Ballet, Complexions Contemporary Ballet, Fugate/Bahiri Ballet NY, The Juilliard School, Alvin Ailey American Dance Center, Reflections Dance Company, and Nevada Ballet Theatre.
Currently, Tanya Wideman-Davis continues to perform, research, choreograph, collaborate and teach. Her research projects include Dance Theatre of Harlem: Radical Black Female Bodies in Ballet, Female Relationships: The Gender Gap in Dance, and the queering of a life of dance and HIV/AIDS. Her research interests explore and examine race, gender, femininity, identity and location. This research grounds her choreographic method and performances and challenges the traditional methodologies and ideologies of classical Ballet.